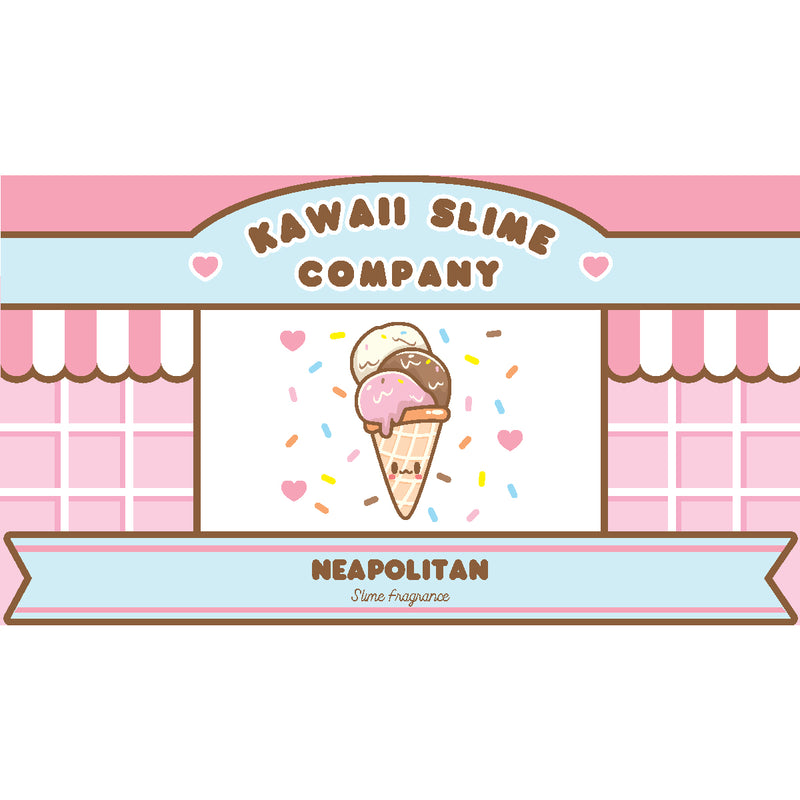 KSC Exclusive Fragrance Oils
|

Write A Review
Availability: Ready to Ship
Availability: Ready to Ship
Availability: Ready to Ship
Availability: Ready to Ship
Availability: Ready to Ship
Availability: Ready to Ship
Availability: Ready to Ship
Kawaii Slime Company prides itself on the fragrances they use in their Slime recipes. After overwhelming requests to release the exact fragrances we use in our best selling Slime recipes we now offer them to you for an amazing price! Scenting your Slime is one of the most important aspects in the Slime making process. All too often a Slimer will buy a dozen fragrances only to end up with 1 bottle that smells good. You will never have that issue with any of the scents we offer as they are all amazing! We have vetted each and every fragrance ourselves and feel confident you will love your purchase.
We recommend that our oils be used with adult supervision!
Our Fragrances are all blended from Premium Skin Grade quality oils and can be a used in a variety of bath and body applications and also to scent candles! For Slime use, we recommend that you add scent inside your recipe and mix with a kitchen stand mixer or wear gloves and not let oils get directly on your hands. 
Each Bottle is 2 oz
SCENT PROFILES
Neapolitan
This smells exactly like unwrapping an Ice Cream Sandwich! Notes of chocolate, vanilla, strawberry and a doughy-cake like finish.
White Grape
Sweet sugary green grapes that give a slightly tart yet refreshingly smooth aroma.
Sweet Tea
Reminiscent of Lipton's brewed tea, a bright citrusy lemon with a smooth black tea finish.
Melon Creamy Soda
Ripe melon sweetened with honey & vanilla cream with notes of effervescent bubbles that tickle your nose. Complex & unique!
Melon Pan
Ripe melon combined with the most buttery sweet bread dough.
Ramune Soda
Just like the popular drink in Japan! A soft lemon-lime aroma that is super fizzy. Can be used as a dupe for 7-Up or Sprite.
Egyptian Cotton
A warm, luxourious scent that gives a comforting feeling. Notes of sea salt, almond milk, jojoba and coconut. 
Black Raspberry
A complex black raspberry scent that has notes of ripe black raspberry, plum and rounded out with a bit of vanilla! One of our favorite oils!
Tropical Ambrosia
An incredible oil that has many uses inside fruit inspired Slimes. There are an array of fruit fragrances inside this bottle like apple, mandarin orange, cherry, pineapple, marshmallow cream & to round it out, a slight nuance of coconut!
Sweet Cheeks
We wanted to offer a "girly", sweet smelling, soft perfume type of fragrance that would do well across many "girly" inspired Slimes. This one is perfect! Sweet Cheeks has notes of spun sugar, cherry, bergamot, fig and vanilla. 
Funnel Cake
Just like the name! You can smell the fried dough and unlike other funnel cake scents on the market, ours actually has "powdered sugar" notes! This fragrance oil really smells realistic and will have you craving the real thing.
Vanilla
The best vanilla we have found! Vanilla fragrance oils either smell too buttery or too artificial. We wanted a vanilla fragrance that smelled like a true vanilla bean. This vanilla is perfect on its own or to blend with other scents! Add a splash of this to any of our scents in our store to create a "creamier" version of the oil. 
Shipping
What countries do you ship to?
We currently ship Worldwide! Delivery timeframes and shipping costs are calculated at checkout (before payment). We are proud to partner with DHL for all of our international orders. DHL provides fast and reliable shipping worldwide.
Customs Fees are always possible when shipping to a different country and are the sole responsibility of the buyer. We recommend choosing the DDP option at checkout so you can pre-pay your customs fees. If you prefer to wait and pay any applicable customs fees on delivery you will be notified once the package is in your country.
How long until you ship my order?
All orders need time to process and you can always find our current processing times displayed on the top bar of our website.
Handcrafted Slime Items are a handmade product produced and packaged in small batches to ensure quality and freshness. For this reason we need time to prepare your order.
Quick Ship Items (supplies, toys or merch) ship same or next day. If you purchase both Slime Toys and Quick Ship items we will ship all items together, once your Slime is finished being created.
How long until I receive my order?
USA Shipping Times
Please be advised that these timeframes are estimations. Due to COVID-19 most couriers have suspended any type of service guarantee. Even without the effects of COVID, certain things can affect these quoted shipping timeframes (public holidays, weather, unforseen delays, etc)
USPS First Class Mail
Processing Times + 3-5 business days for delivery
USPS Priority Mail
Processing Times + 2-3 business days for delivery
USPS Express Mail
Processing Times + 1-2 business days for delivery
UPS Ground
Processing Times + 1-5 business days for delivery
FREE Standard Shipping
We ship FREE standard shipping orders with UPS Ground.
Returns & Exchanges
What is your Return Policy?
All handcrafted Slime purchased is FINAL SALE. Due to Slime being an expendable product which degrades over time and for health and sanitary reasons, Slime cannot be returned, even if its unopened.
Slime Supplies & Toys have a 30 Day Return Policy. Return unopened and unused item for a full refund minus shipping costs and a 15% restocking fee.