Age?
I'm fourteen years old, turning fifteen this September.
Where are you from?
I'm half French and half Argentinian, but was born and raised in the United States.
How long have you been doing Slime for?
I've been making slime for more than 3 years now, I started my account "belinislimes" on April 16th 2017.
How did you get started in Slime?
My classmates at school were the ones who first introduced me to slime. I remember I would be hanging out at my school's cafeteria and they would be playing with slime all the time. It looked so much fun that I decided to try it out myself. I became instantly infatuated and obsessed with slime and as my slime collection grew bigger, I decided to create an instagram slime account to showcase my slime creations. And as they say, the rest is history.
What is your favorite type of Slime and why?
Even though I absolutely love butter and jelly slimes, my favorite type of slime is thick and glossy. I find it so satisfying to poke the thick textured slime and the glossiness makes it even more mesmerizing. Moreover, this type of slime always has the best bubble pops.
What do you love most about having a Slime shop?
My favorite part is creating new slime creations. I just adore the creative process so much and getting to see what my bare hands are capable of sculpting. In addition, I love interacting with my loved supporters. I always love letting them know how much I value them and honestly they are so much fun to chat with. I like to provide the boutique shop experience, with attention to detail and quality and unique slime that you will not find anywhere else.
In addition, it is very gratifying for me to be able to use my shopto make a contribution to important causes. For example, I created a marine slime collection in which I donated 10% of the earnings to the World Ocean Foundation to save our marine life. I also made a pride themed slime in which all the profits went to the Equality Federation.
What was your most memorable "tough" learning experience regarding your Slime business?
The growing process is probably the toughest part about a slime business. At the beginning when you put so much effort in your creations and restock and you see that you are reaching a very limited audience, it can be very discouraging but I knew better and pursued my business. Little by little, you do grow and expand your horizons, and you see the effort you are putting in the business is paying off. Also, since none of my family members had any previous experience with running a business, I had to figure it out on my own. While it was challenging to learn the ropes of running a business all by myself, I learnt new skills and was very enriched by this experience.
Any funny Slime catastrophe stories?
I was making once my signature crystal clear slime and I accidentally over activated it too much. I saw that my bowl was pretty full but I thought a bit more of glue wouldn't do harm. I poured the extra glue in the mixer and in about 30 sec of mixing, all the glue started spilling out from the mixer. It was a mess to say the very least.
What is your most favorite Slime you have made? Was it a good seller?
My all time favorite slime to make is my best selling "Dunkaroos Scoops" diy clay slime. Making the clay piece is so entertaining and I just adore the whole aesthetic of the slime. The scent is also so mouthwatering. As for the clear slime category, "Sugar High" is my favorite slime to make with no doubt. It is absolutely gorgeous and I can definitely see why it has been a best seller for the longest time; I have shipped it all over the world.
What do your friends and family think of your Slime business?
I would say that both my friends and family are super proud and happy for my business and they think it's astounding that I, at such a young age, run a successful slime business. They've all been so supporting, especially my mother. My mother also appreciates that my business gives me the opportunity to express my creativity.
Do you have any helpers or staff to help you?
No, this is a one woman show as they say. So many people have asked if I was looking for an employee, but for the moment I am doing just fine by myself. My mom occasionally might help me with packing orders, but normally I do everything by myself. The key is to be organized and package all the orders efficiently.
What do you typically do with your earnings?
Re-invest back into the business? I typically re-invest a portion of my earnings back into my business, especially for slime add-ins as I'm always looking to make new and exciting creations. The rest of my earnings are saved. I try to be responsible with my money.
How long do you plan to do Slime for?
Honestly, I love slime so much I don't want it to ever end. I will be a sophomore this year in high school so I'm sure that Belinislimes will be up and running for at least three more years. I'm planning on pursuing acting so juggling that with slime will be very hard but one never knows, let time tell us.
Has Slime opened any doors of opportunity for you? Ex: traveled? Met certain people?
Etc Absolutely; I have traveled all over America for slime. I've been to twelve different slime conventions and, honestly, it's been an amazing and rewarding experience for which I am so very grateful. I've been able to meet amazing slimers, made new friends, and got to meet in person some of my followers, which is crazy.
If you weren't doing Slime right now, what other business would you like to do?
I really love working with colors, so I would probably have a homemade professional clothing store.
What is the best advice you can give to an upcoming Slime shop?
To not give up and work hard. Recognition doesn't happen overnight and hard work really does pay off. Always try to think outside the box and always try to progress because there is always room for improvement.
Where do you get your inspiration from for your Slime creations?
I get inspiration for my slime creations from anywhere. I really like making food themed slimes so when I eat or see something delicious, I will most likely make a slime out of it.
How did you come up with your Slime shop name?
I remember when I was young, I really liked this bath and body works scent named "Peach bellini". I really liked the sound of "bellini" and that's how I thought of "belinislimes".
What part of the Slime process do you like most? Concept? Creation? Packaging?
Creating a concept for a new slime and seeing it coming to life is definitely the best part of the slime process. I sit down in my workshop and start playing with colors and visualizing a slime idea in my head. I have to admit that normally the ideas come very naturally to me.
From concept to the finished product, how long is your creative process when creating these beautiful Slimes?
It really depends. Sometimes the idea comes instantly, sometimes I might need to go through my supplies to get more inspiration. But it never takes too much time. I find that spontaneous ideas are the most beautiful ones.
How long does it take to craft 1 DIY Clay Slime for a customer?
The slime base by itself doesn't take too much time to make. What really takes a lot of time is packing the multiple baggies with a huge variety of sprinkles/charms and making the detailed clay sculpture. Some clay sculptures take a couple of hours to finalize, but at the end of the day it's so worth it! Belinislimes is a boutique business and this goes hand in hand with producing a very detailed and curated product.
I have noticed you have an uncanny knack for combining colors and textures within your Slime creations in such a way that it really comes off as a piece of art, where does that talent come from?
Thank you so much! I would say that I have inherited from my mother the ability of a baker. For every birthday of mine, she makes the most detailed and luxurious fondant covered cakes I've ever seen. She has a true talent for modeling fondant and making my birthday cakes absolutely gorgeous. Also, my maternal grandfather, who was a civil engineer, was also a passionate painter.
Besides Slime, do you have any other hobbies or outside interests?
Actually, I have several more! I am a pre professional ballerina and I train very rigorously. I also take a weekly modern dance class as I find it such a beautiful way to express your emotions. I am also a pianist and take classes weekly.
To Learn More About Belini Slimes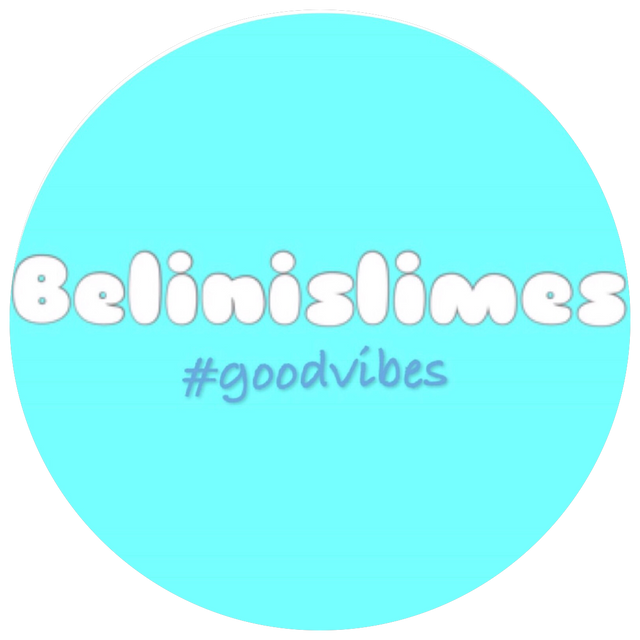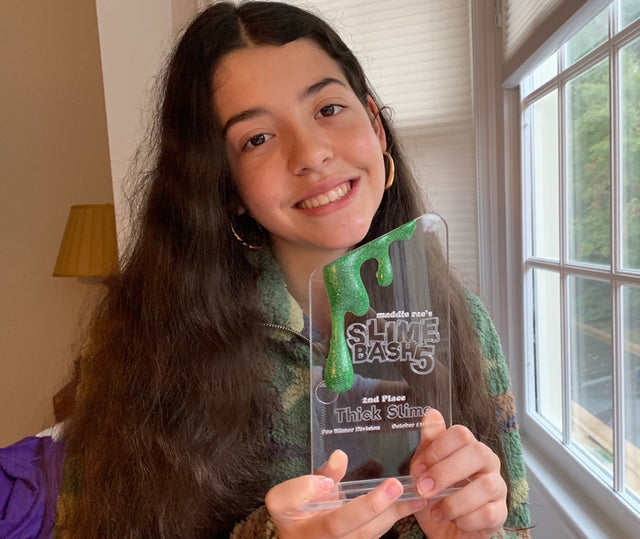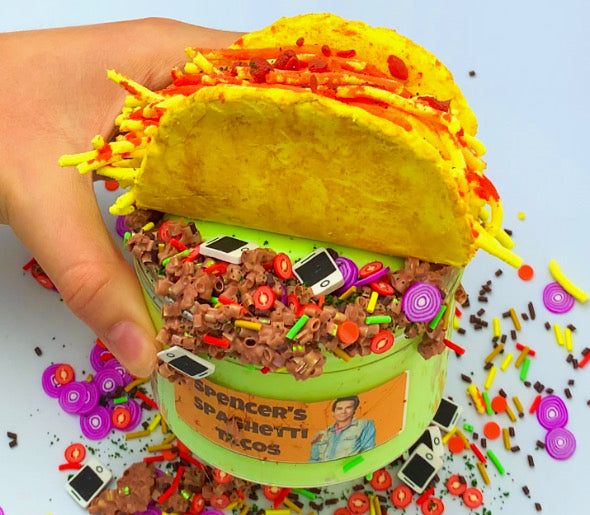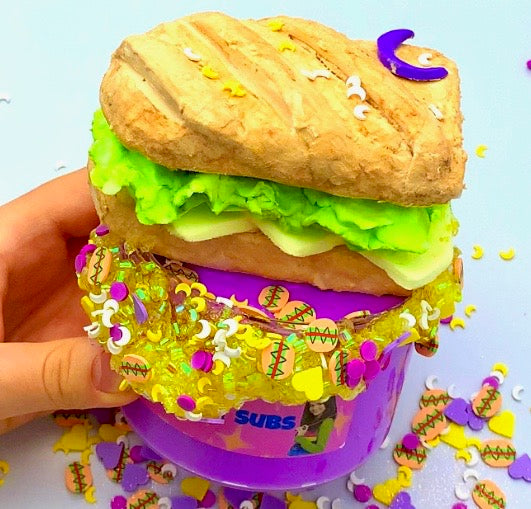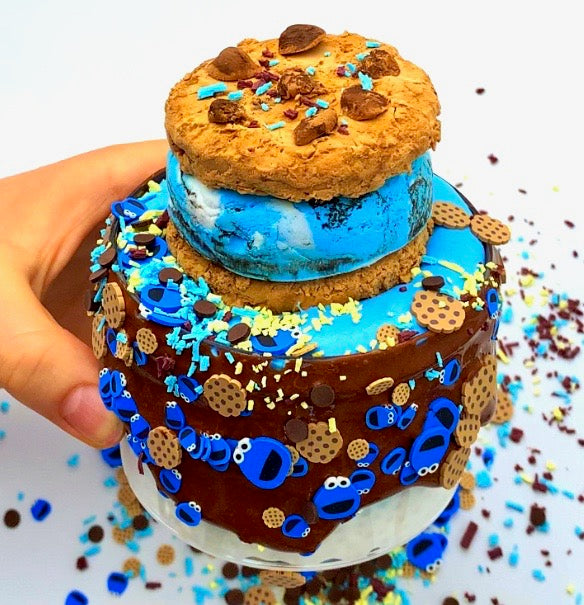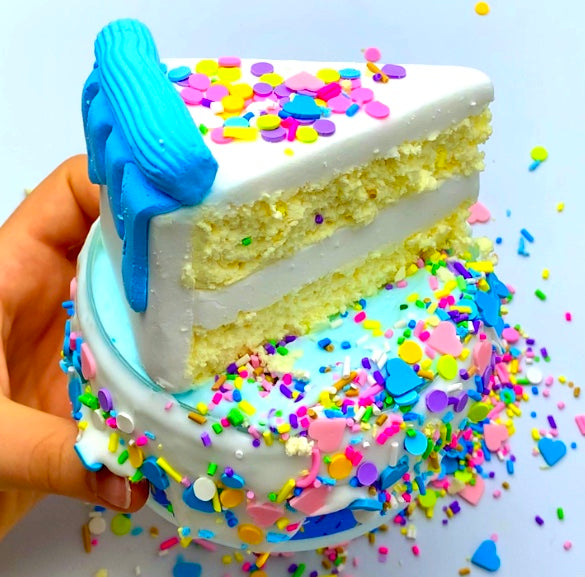 ---
---