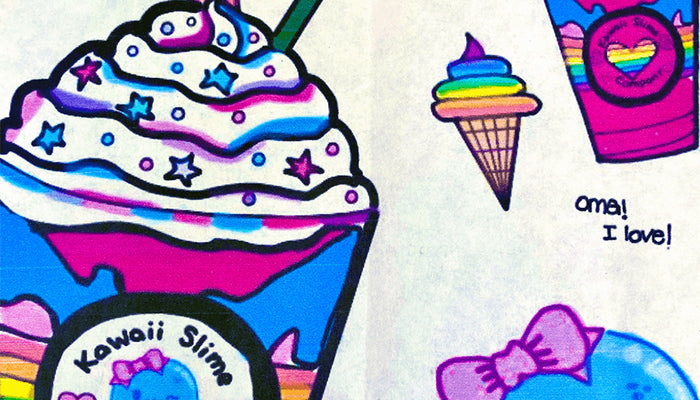 We love fan mail at Kawaii Slime Company so much that we proudly display it all over our walls at our Las Vegas, NV Slime Shop! Over the last 2 years we have received some awesome letters and artwork and we are so humbled by your love and support for our brand and for Shelly the Jelly. Here are some of the cool letters we have received:
If you are interested in making us some cute fan art please send it to the following address:
Kawaii Slime Company
c/o Fan Art Department
7705 Commercial Way STE 150
Henderson, NV 89011
Important! Please make sure you place your full name and an email address on your artwork so that we can contact you to send the $5 e-gift card!
Once we receive your art we will contact you to verify its yours and to send the $5!
---
---